In a remarkable career change, Camila Bernal, a former graphic designer who spent five years studying her craft, boldly decided to leave it all behind and pursue a career in construction.
Embracing the role of caulker, she has now spent seven years honing her skills on construction sites, building a successful business, and earning an impressive six-figure salary.
Camila's remarkable journey has not gone unnoticed as she recently caught the eye of industry professionals, leading to her being hired for her exceptional skills on the popular makeover show, The Block.
In an interview with FEMAIL, the 31-year-old described her entry into the trade as a lucky and unexpected turn of events. She said, "I was working in hospitality at the time, and a friend asked me if I wanted to go into caulking, and I jumped at the chance."
Camila, originally from Colombia but now based in Melbourne, said her caulking job is rewarding despite the challenges.
She got a call from the producers of The Block on Channel Nine last year asking her to join the contestants as a caulker for the last week, which was an exciting turn of events. Camila sees this opportunity as a dream come true.
His unique design background gives him a distinct advantage over others in the industry.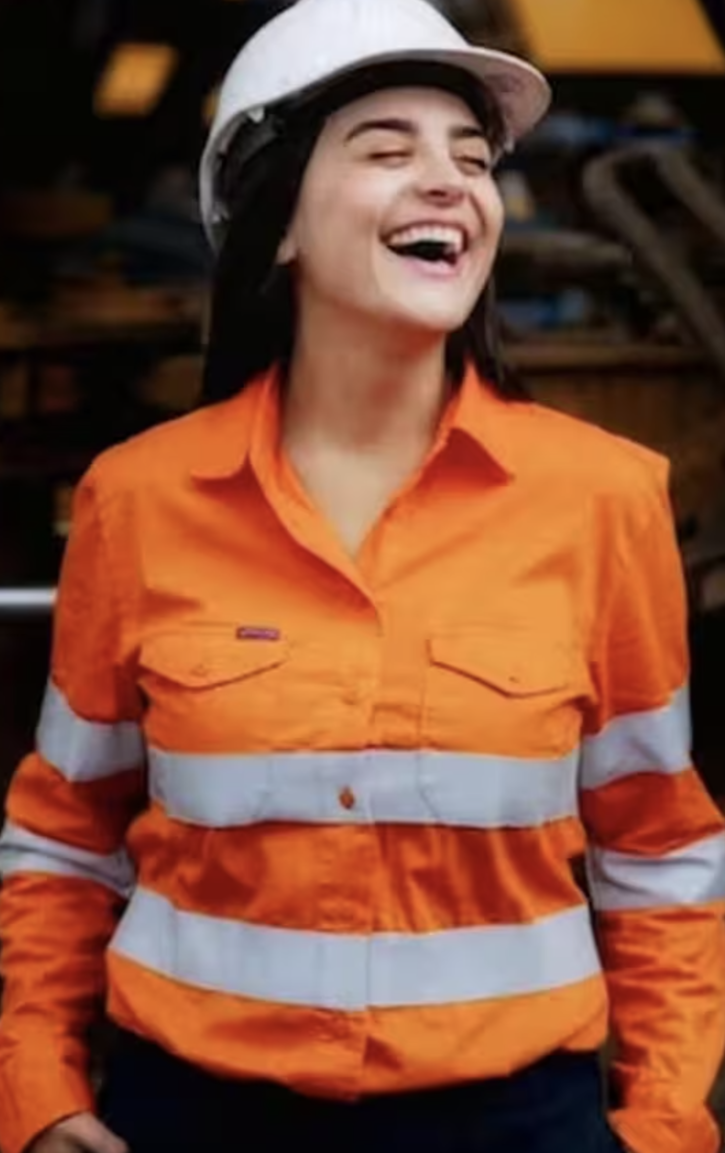 "Caulking is all about the final touches and the final product, I fell in love with my work and I am a true perfectionist when it comes to my work." she said.
Camila found it logical to switch to a business career since she had lost her passion for graphic design. Caulking, like any job, presents its challenges.
Starting her day at 7 am at the job site, Camila often spends hours on her knees, striving for precise and flawless results. Unfortunately, this has affected her scoliosis, which has caused severe back pain.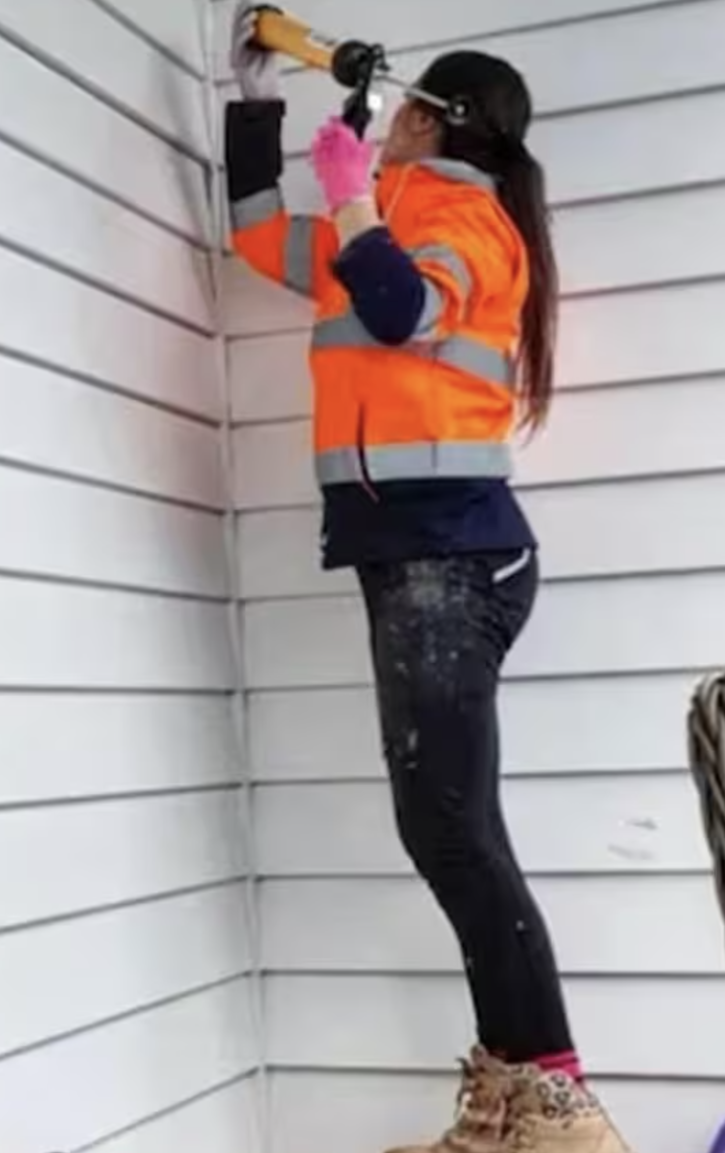 Although Camila received an official diagnosis of scoliosis in 2021, doctors believe she has been living with the condition for years, possibly since childhood.
"I need to make sure I take care of my health; I stretch, I exercise, I take vitamins, I get massages, I take baths and I do everything right because the pain can be unbearable." she said.
After spending eight hours on her hands and knees last week, Camila described her back pain as almost unbearable, rating the feeling "20 out of 10."
"We suffer a lot, and I have to make sure I take care of my body. Sometimes I have been taking the strongest painkillers." she said.
Camila considers herself lucky because she owns her business and gets to choose her work assignments instead of following an employer's instructions.
Despite the doctors' suggestions that she quit her job as the only solution to alleviate her pain, Camila firmly rejects that option. Living with her condition has become second nature to her, and quitting is out of the question.
While facing physical challenges, Camila finds her job very rewarding. Witnessing her clients' reactions to her final results brings her immense joy, which she describes as her ultimate satisfaction.
Initially, Camila faced discrimination for being a foreign woman, facing language barriers, and receiving discriminatory treatment in the workplace.
Being the only woman among 30 men resulted in different treatment, but she also faced uncomfortable comments about her Colombian heritage, often associated with illegal drugs.
Fortunately, it has witnessed a positive change in behavior in recent years, with women in the construction industry receiving recognition and respect.
Camila sees working in construction as a privilege now, with employers actively looking for more women to join their teams.
Her advice to aspiring women in the field is simple: "Just do it." If construction is your dream and her passion, she encourages you to take action without hesitation.
(For the latest trends, keep reading TIT Education)
Categories: Trending
Source: condotel.edu.vn