Apple's gearing up for its next big bash in September, where we're all on the edge of our seats to see the unveiling of the iPhone 15, fresh-off-the-line Apple Watches, and a whole lot more.
So, how can you catch all the action and when should you tune in? Don't worry, we've got you covered. Plus, we'll dish on the new gadgets and gizmos we're super excited to see from Apple this time around.
When is the iPhone 15 Showcase?
Mark your calendars, Apple's much-anticipated "Wonderlust" event is happening on September 12th, 2023. You'll want to be glued to your screens at 1PM ET or 10AM PT to catch every single moment. And where's all this magic unfolding? Live from Apple Park in Cupertino, California, as revealed in Apple's snazzy invite. So, set a reminder and brace yourselves for some eye-popping tech reveals!
How to Watch Apple's iPhone 15 Event?
If history's any guide, you'll probably be able to catch the iPhone 15 extravaganza streamed live on Apple's website and YouTube channel. No word yet on where the livestream links will be, but don't sweat it—we'll update this article with those all-important links as soon as Apple spills the beans. So keep your eyes peeled!
Finally USB-C-compatible iPhone 15 Lineup
This year's iPhone 15 is finally ditching the Lightning port and jumping on the USB-C bandwagon. Yep, you heard that right—Apple's finally joining the rest of the tech world, largely because the European Union's new regulations are nudging them in that direction.
But here's the kicker: Not all USB-C ports are created equal. According to Apple guru Ming-Chi Kuo, only the iPhone 15 Pro and Pro Max are getting the good stuff with snappier data transfer rates. We're talking "at least" USB 3.2 or even Thunderbolt 3. As for the standard iPhone 15 and the 15 Plus? They'll be chugging along with USB 2.0. But hey, it's not all bad news—9to5Mac says that the switch to USB-C should mean zippier 35W charging for all the new models. So get ready to juice up those phones faster than ever!
Get ready for another plot twist, iPhone enthusiasts! According to supply chain sleuth Ross Young, every iPhone 15 model is set to feature the Dynamic Island—the pill-shaped cutout that was previously exclusive to the iPhone 14 Pro and Pro Max. And speaking of the Pro models, they're getting some serious upgrades: think a sleek titanium frame, slimmer bezels, and (gulp) maybe even a heftier price tag.
But wait, there's more! Both the Pro and Pro Max could be getting an action button, kinda like the one you find on the Apple Watch Ultra. As per MacRumors and 9to5Mac, this nifty little button is set to kick the mute toggle to the curb and might even let you set up shortcuts to your favorite apps and tools. As for those early whispers about solid-state volume and power buttons replacing the old-school toggles on the Pro models? Well, Ming-Chi Kuo and leaker Unknownz21 say, "not so fast"—looks like those are staying put for the time being. So, a whole lot's changing, but some things are staying comfortingly the same.
Hold onto your hats, because even the name of the iPhone 15 Pro Max might be getting a makeover. Bloomberg's Mark Gurman spilled the tea last year, suggesting that Apple could rename it to the "Ultra." And get this, the Max—or should we say, Ultra—might get its own exclusive feature: a periscope lens with up to 6x optical zoom. Talk about a game changer for iPhone photography!
Now, let's talk colors. The Pro line could be shaking things up a bit, swapping out the gold finish for something called "titan gray." Plus, we might even get a dark blue option. And if you're wondering why we think so, just take a peep at the blue, gray, and black hues in Apple's event invite. As for the standard iPhone 15, the rumor mill says we can expect it in an array of eye-catching colors: black, green, blue, yellow, and pink. So whether you're into subdued shades or love a pop of color, it looks like there'll be something for everyone.
An Incremental Apple Watch Update
But wait, there's more! Alongside the iPhone 15 frenzy, Apple's also expected to roll out its latest lineup of smartwatches. Don't get too hyped for big changes though; things seem pretty status quo on the Apple Watch front. As for the high-end Apple Watch Ultra, the buzz is all about a new darker titanium case. Yep, that's about it.
However, the Apple Watch Series 9 is getting a bit more love. Mark Gurman reports that it'll sport an S9 processor, a sibling to the A15 chip that made its debut in the iPhone 13. What does that mean for you? Well, you're likely looking at a more efficient watch with a longer-lasting battery, a step up from the older S8 chip used in the last couple of models.
Small but sweet changes are coming to the Series 9 too. Think a dash of pink for a new color option and a band with a magnetic buckle for that extra flair. But if you were holding your breath for a new Watch SE, you might want to exhale; it looks like that one's on a two-year update cycle and got its refresh just last year. So, mostly incremental changes this time, but hey, we'll take any upgrades we can get.
A USB-C Charging Case for AirPods
The iPhone 15 isn't the only Apple gadget getting cozy with USB-C. Mark Gurman is at it again with some hot intel, suggesting that Apple's planning to unveil "updated" AirPods featuring USB-C at the same September shindig.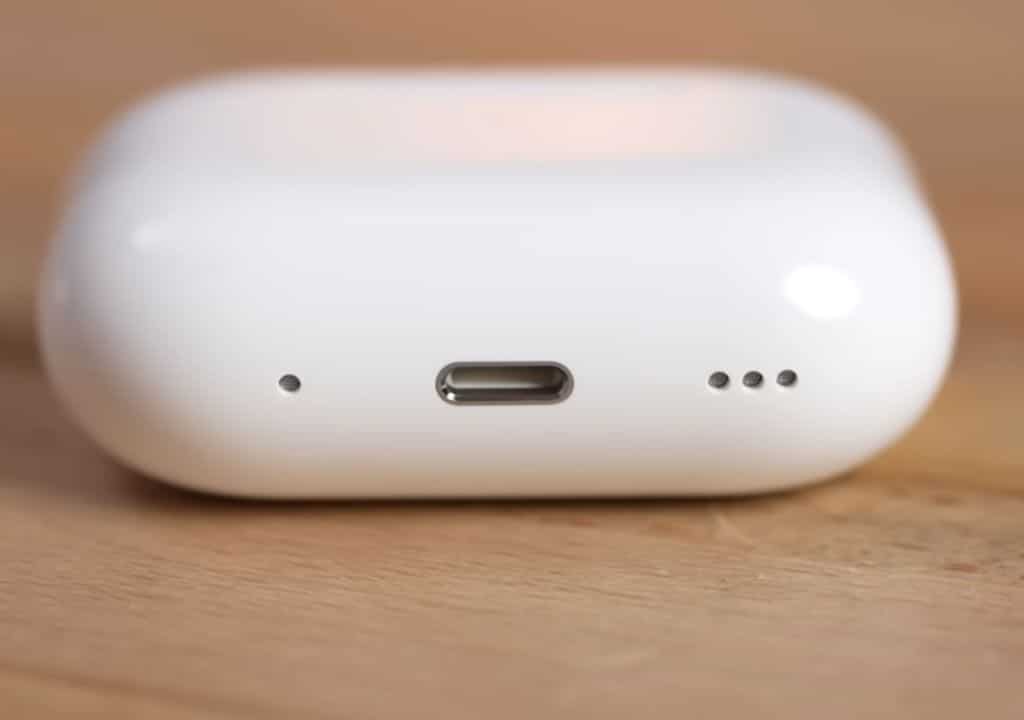 This echoes what Ming-Chi Kuo was hinting at last year, pointing toward a 2023 launch for AirPods with a USB-C charging case. But hold up—don't get too excited about revamped AirPods just yet. It's still up in the air whether Apple is tweaking the earbuds themselves, or if it's just the charging case that's getting the USB-C glow-up.
So there you have it. The Apple universe is gradually shifting toward USB-C, one device at a time. Whether it's just a charging case update or a full-on AirPods overhaul, we're all ears!
if you're crossing your fingers for a major AirPods revamp, you might be in for a bit of a wait. Ming-Chi Kuo dropped some hints in January that Apple's fourth-gen AirPods probably won't make an appearance until the second half of 2024 or even early 2025. That's also when we could potentially see budget-friendly $99 AirPods and a second-gen of the over-the-ear AirPods Max. So yeah, big updates could be more than a year away.
However, if Apple surprises us and busts out the fourth-gen AirPods this year, rumor has it they might come packed with the H2 chip. You know, the one that made the AirPods Pro from last year so awesome? That could mean better battery life and improved sound quality for the new earbuds.
So, whether we're waiting another year or getting a surprise drop this September, it's safe to say the AirPods' future looks pretty bright—or should I say, sounds pretty sweet!
More about iOS 17, macOS Sonoma, etc
Let's not forget, whenever there's a new iPhone and Apple Watch on the horizon, we're usually on the cusp of some fresh software too. So, it's a good bet we'll get the official release dates for iOS 17 and watchOS 10 during Apple's big September event. But what about iPadOS 17 and macOS Sonoma? Well, if Apple sticks to its recent playbook, those updates might not hit your devices until sometime in October.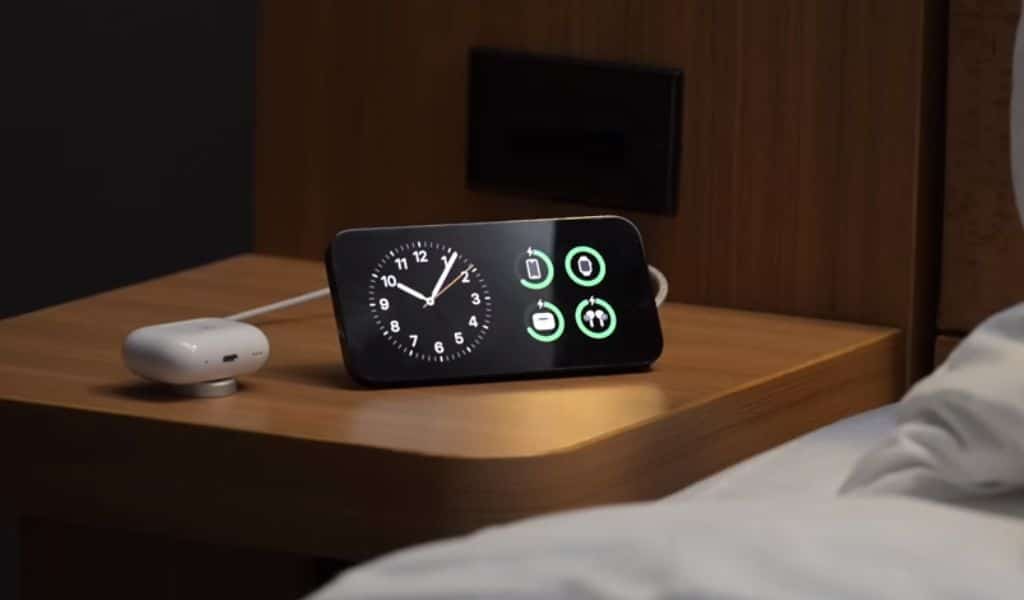 Now, for those of you who've been playing around with the betas, you already know there's a lot to get excited about. iOS 17 may not be reinventing the wheel, but it's bringing some neat tricks to the table—like a StandBy mode, voicemail transcriptions, and a new Journal app. And macOS Sonoma? That's stepping up its game with widgets, a specialized game mode, and some cool new profiles for Safari.
So between the hardware and software, there's a lot coming down the Apple pipeline. Whether you're Team iPhone, Team Mac, or just Team Apple in general, there's going to be something new for you to geek out about.
Let's talk iPadOS 17 and watchOS 10. Ready for a personalized lock screen on your iPad? How about interactive widgets? Oh, and let's not forget the Health app and support for external USB webcams and cameras. Pretty sweet, right? Plus, Apple's giving Stage Manager a little love, so you'll finally be able to mess around with window sizes and orientations till you get everything just how you like it.
Switching gears to watchOS 10—yup, you guessed it, widgets are making their grand entrance here too. (Is it just me, or is Apple going widget-crazy this year?) These should give you the fast track to your go-to apps. But wait, that's not all. Get ready for some fancy new topographic mapping features, a mood logging function, and a couple of fresh watchfaces to keep things spicy.
So there you have it! Whether you're team iPad or can't leave home without your Apple Watch, there's a bunch of new features coming your way. Widgets, maps, or mood logs—Apple's really covering all the bases this time around.
What Else is There to Say?
Before you go all in on the iPhone 15 hype, let's not forget Apple usually has more up its sleeve. Sure, the September event is big, but October often brings its own set of fireworks with new Macs and iPads.
So, what's cooking for this fall? Word on the street is we should be on the lookout for a new iMac, a 13-inch MacBook Air, and a 13-inch MacBook Pro. The kicker? They're all expected to be running on Apple's brand-new, in-house M3 chip. And for the iPad aficionados among us, rumors are swirling about a seventh-gen iPad Mini making its debut.
But let's not lose sight of the big picture. The $3,499 Apple Vision Pro, set to drop early next year, is still stealing the spotlight. Count on hearing more teasers and updates as we inch closer to that release.
So yeah, between new iPhones, watches, Macs, iPads, and even a high-end display, Apple's giving us plenty of reasons to be excited. The next few months? They're gonna be a wild ride
Subscribe to Our Latest Newsletter
To Read Our Exclusive Content, Sign up Now. $5/Monthly, $50/Yearly
Categories: Technology
Source: condotel.edu.vn